UPDATE: Learn more about what was shared at this event, and watch the video presentation!
Come and join us for meaningful discussion on reconciliation - a concept that is more important today than ever.
Guest speakers Mildrey Corrales Charry, Colombia Country Director for Project Counselling Service, and Anne Marie Sam, a member of Nak'azdli Band Council and on the Board of Directors of MiningWatch Canada, will join us to discuss reconciliation through the lens of land and land rights, and what reconciliation means in very practical terms in Colombia and in Canada.
A short video from various of our counterparts reflecting on reconciliation, what it means to them, and to ordinary people in their society will be screened prior to the discussion.
Jean Symes of Inter Pares will moderate the discussion. Simultaneous interpretation will be available in English and French. ASL interpretation to be provided upon request, before April 18.
This event is wheelchair accessible through the Health Center entrance. Paid parking is available in the area, 3-hour street parking, OC transpo route 12. Parking is readily available nearby; see details on parking locations.
Speaker biographies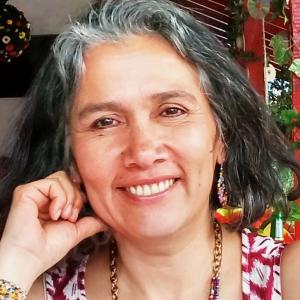 Mildrey Corrales Charry has been a human rights defender in Colombia for over 20 years, supporting civil society organizations in their efforts to address Colombia's internal armed conflict, including coalition-building, policy development, raising awareness about human rights violations, and seeking dialogue within various sectors of civil society as well as with the Colombian state. Mildrey is now the Colombia Country Director for Project Counselling Service, Inter Pares' long-time counterpart in Latin America.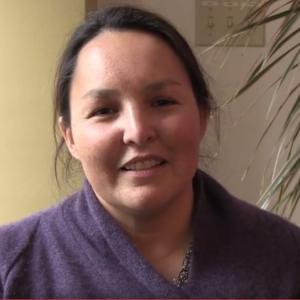 Anne Marie Sam is a member of the Lusilyoo (frog) clan from the Nak'azdli First Nation, Fort St James, in northern British Columbia. In 2007, Anne Marie was elected to the Nak'azdli Band Council. With her training as a mining engineer, Anne Marie is currently working with the Canadian Boreal Initiative to connect with First Nation communities impacted by historical, current or proposed mining developments within First Nations territories. Anne Marie is on the Board of Directors of MiningWatch Canada.